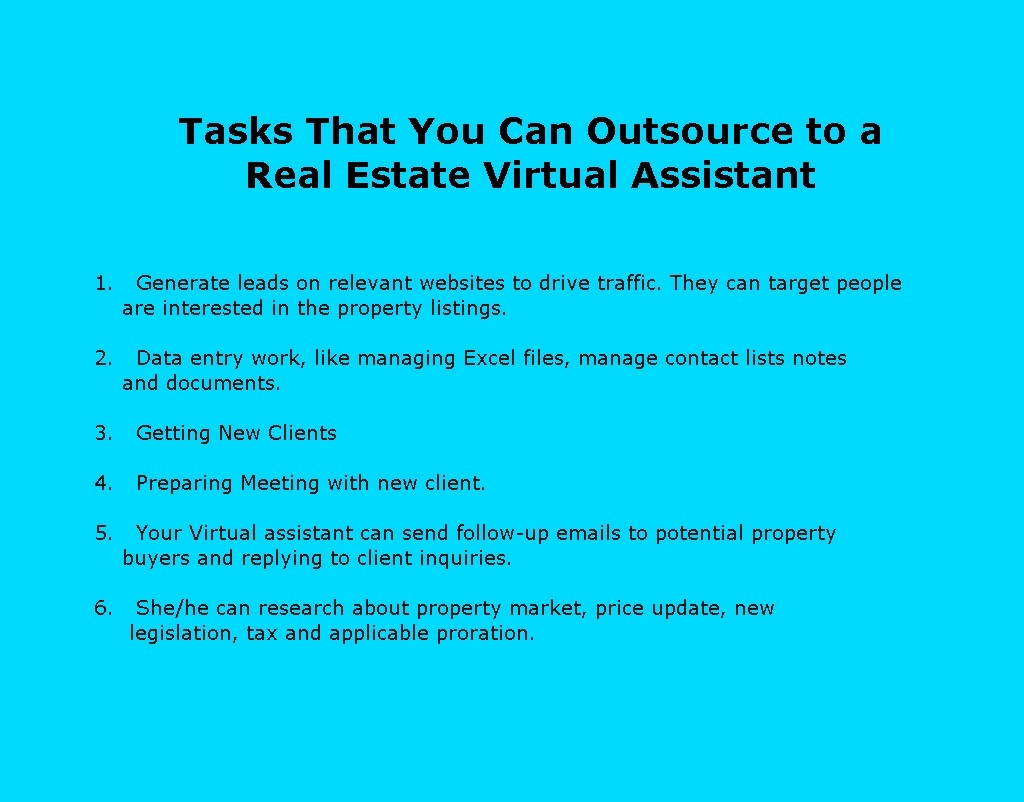 Get your own real estate virtual assistant from Staff India to take care of your real estate tasks so you can focus on what you're best at. Hire only Real Estate Virtual Assistants who are suitable for your tasks experienced, trained, and ready to work.
A virtual assistant in necessity for almost every real estate agents who would not be able to run their business effectively without one.
Here are some very interesting tasks  that can perform a Real Estate Virtual Assistant:
Generate leads on relevant websites to drive traffic. They can target people are interested in the property listings.
She/he can research about property market, price update, new legislation, tax and applicable proration. Keep an eye on your competitors. They can find realtors that are working in the area in which the sellers are moving.
Data entry work, like managing Excel files, manage contact lists notes and documents.
Your Virtual assistant can send follow-up emails to potential property buyers and replying to client inquiries.
The New Listing Presentation Meeting
Writing Blog posts regularly. If you own a blog, then your assistant can write new articles about new listing. Reach potential customers and increase social media influence.
Getting New Clients
Preparing Meeting with new client.
Miscellaneous Tasks
Real Estate trained Virtual Assistants improve your team productivity, reduce costs and boost revenues. Spend your time on commission-generating activities.